About Make Science Easy
Make Science Easy is a science education website providing online science lessons. It's aimed at students who are preparing for their science GCSE or IGCSE examinations. Our courses can be used as revision aids for students, but it can also be used for students learning science for the first time, either through homeschooling or independent learning.

We pride ourselves on producing content that is both accessible and enjoyable.
Why You should Choose Make Science Easy
We honestly believe that Make Science Easy provides the best online science courses around... but don't take our word for it! Sign up for our online courses and find out for yourself.
Our goal is to ensure the success of every single student who takes our courses. To give them all the tools they need to pass their science exams.
So How do we do this?
We break all our content down into small, bitesize pieces that are easy to understand.
Complicated concepts are explained clearly with examples and analogies.
Every lesson has a multiple choice quiz to test yourself.
Downloadable and printable lesson summaries are available for every lesson.
We have created a variety of resources to re-enforce all the key ideas covered.
Where appropriate, we have designed a range of experiments that can be completed in a safe manner to help develop scientific skills at home. These experiments also help to improve understanding of key ideas.
We have created a unique scientific literacy course which focuses on developing key scientific skills which are often neglected in school.
We also believe that learning should be a lifelong activity. Not just something completed in childhood. All of our memberships provide lifelong access to Make Science Easy, allowing you to catch up on what you have learned at any point of your life or to pass your membership on to a sibling or even a child.
Who Is Responsible For Make Science Easy?
[one_half padding="0 20px 0 20px"]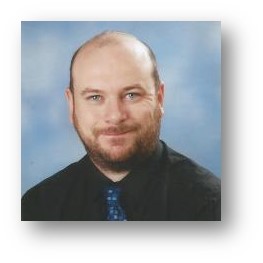 Jonathan Polley
Jonathan is from London, England. He graduated with a B.Sc (hons) in Geology from the University of Manchester. After university, Jonathan quickly realised that he wanted to work with children and completed a Post Graduate Certificate in Education (PGCE) in Science from Keele University. Jonathan has worked as a science teacher ever since, promoting a passion for science and learning in different schools, ranging from tough inner city schools in London through to a renowned International School where he is currently the Head of the Science Department.
Jonathan has a track record of over ten years success with his students and wants to ensure that everyone - no matter where they live in the world - has access to a high quality science education.
Jonathan makes all of the science content on Make Science Easy. It's carefully constructed to ensure that it matches learners' needs regardless of which syllabus they may be following or where in the world they are from. Jonathan also uses his experience to ensure that our lessons address the most common scientific misconceptions.
[/one_half][one_half_last padding="0 20px 0 20px"]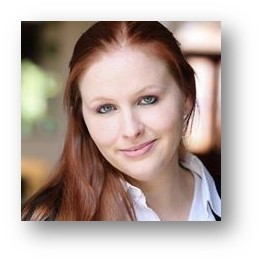 TyLean Polley
TyLean comes from Pennsylvania, USA. TyLean's background is a musical one and she holds a degree in Music and a Masters in film scoring. TyLean is incredibly well traveled, and other than the USA, she has lived in the England, Northern Ireland and Spain. Through her music, TyLean has toured much of Europe and North America. She is currently training to be an actor.
As well as being a full time mother of two young boys, TyLean is responsible for managing Make Science Easy. She is in charge of the technical aspects of the site, making sure that everything looks good and works as it should. TyLean is also the website's key designer, creating logos, custom graphics and the catchy intro music that accompanies every lesson. She's certainly the key driving force behind the scenes, helping to keep Make Science Easy a well oiled machine.
[/one_half_last]
What is next for Make Science Easy?
Make Science Easy is still a very young site. We've just completed our Scientific Literacy and Biology courses. Work has already begun on the Chemistry and Physics courses, and we aim to get these launched as soon as possible, but creating quality lessons takes time.
Once we have completed our first phase of GCSE courses, we want to add lessons for other science topics. We'll also look at creating courses pitched at post-16 education, such as A-Level and International Baccalaureate.
These are exciting times for us!
If there is anything you would like us to include in any of our courses then contact us.